About Wilson Garden Club
---
Established in the year 1951, the Wilson Garden Club is regarded as one of the most esteemed clubs since the bygone times of Bengaluru. The Renowned club was Constituted by the Late, Hon'ble Chief Justice of Karnataka Justice Hombe Gowda. Since then the Wilson Garden Club has been on a persuit of triumph.

The club affilliates several distinguished personalities as its members who have accomplished the vision of the founder justice Hombe Gowda. Positioned at the heart of the city the club establishes a chain of network to fraternize amongst its members. A tremendous milestones was attained in the year 2011 when the premises of the club transformed to be self-owned. The proprietary rights over the premises empowers the institution with a privilege to introduce activities that would lead to prosperity and welfare of its members. Subsequently the plan to construct a plush structure was approved on 27/09/2016 in plan sanctioned.
The club Possesses a state of the art Facilities for recreational activities, sports and also an apt family space. The club has played an immense role in Sculpting the careers of members in various sports activities as well as a stress buster to depart from today's stressful life with loads of options for entertainment. The Pursuit further sustains to Capacitate the club with the finest components.

Apart from the facilities mentioned above the Club can accomodate enough to park about 30 cars at a time for the convenience of its members.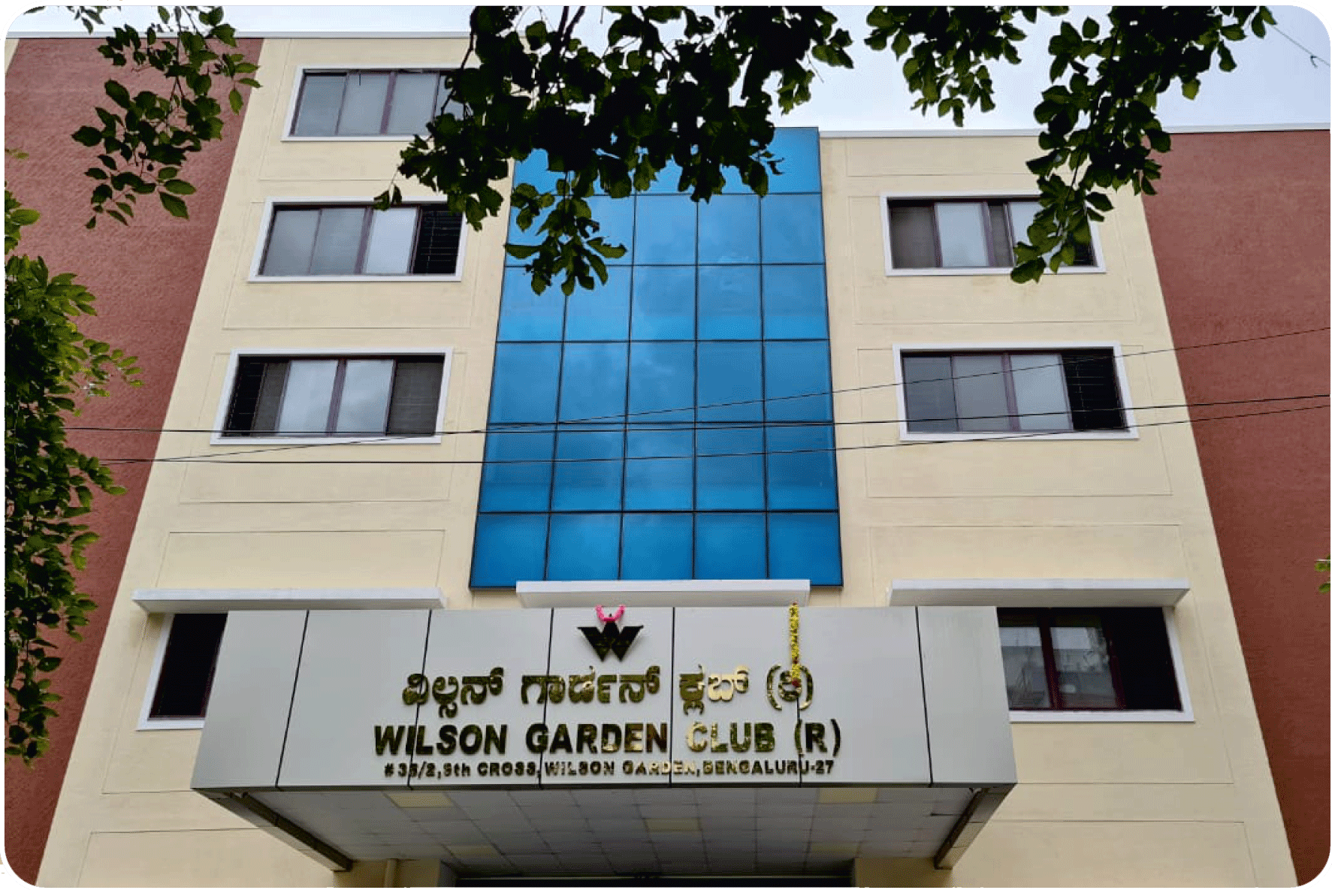 ---

Shuttle Badminton
Excellent Badminton court with ample space to move around

Multi Purpose Party Hall
A spacious hall that can comfortably accomodate your guests.

Luxurious Bar
This is where the real networking happens
---

Hygienic Restaurant
Extreamly hygienic restaurent that will tempt your taste buds.

Upcoming Reading Room & Library
A wide collections for all.

Upcoming Gym / SPA
Fully equipped.